Addressing the Cybersecurity Diversity Gap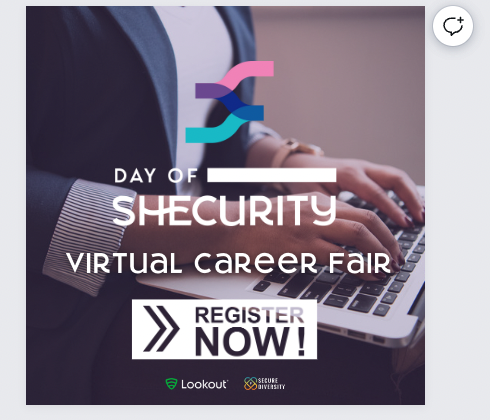 Join us on December 8, 2022, from 1 – 3 pm PST (UTC -8) for a cybersecurity career fair. Register here!
MISSION
Secure Diversity empowers all genders specifically women to find career opportunities in cybersecurity through our events, our partners, and the support of organizations.
Secure Diversity aims to solve the three largest obstacles that people, particularly historically excluded genders, face when seeking to get into and level up in the cybersecurity industry:
Lack of knowledge about the 45 job categories
Financial barriers to training and education

Launched October 2022 – SANS Leadership Academy to INCREASE GENDER DIVERSITY in Cybersecurity Leadership

Lack of entry-level roles
---
Gender Diversity Data
The number of women professionals in formal cybersecurity roles decreased from 2019 (30%) and 2020 (25%) to 20% in 20211
Data with the pandemic's impact?2

Women in the tech industry were twice as likely to be furloughed or laid off than their male counterparts
A total of 2.5 million women left the workforce in the US
43% of women report remote work as being a positive experience, while 42% of women have negative views
54% of women say that the pandemic is making it harder for them to break into the tech industry
---
There is a lack of gender diversity in cybersecurity leadership which Secure Diversity is working to change. Through a partnership with the SANS Institute, the first-ever Secure Diversity Leadership Academy will occur in October.